320 & 327 N. Aurora St. Easton, MD 21601
Mon-Fri 8:00am – 5:00pm
Saturday by appointment
OUR CERTIFICATIONS
---

Our shop proudly holds I-CAR® GOLD CLASS® status…because safety matters. When you see the Gold Class logo, you know a shop is well trained in how to make the proper repairs that can retain the safety and structural integrity of your vehicle. A Gold Class business also means a better repair experience for you.
INTEGRATED COLLISION SERVICES
---
Integrated Collision & Truck Specialists offers one-stop-shop for automotive services on all domestic and foreign makes and models of cars, trucks, SUV's, motor coaches, commercial, diesel, and fleet vehicles. Our shop also offers mechanical services, diagnostics, inspections and emission services. Let us know how the Integrated Collision team can help you! Need help with a rental car or towing? No problem. Our team is here in your time of need. Contact us or make an appointment.

SEND THE AUTO BODY SHOP PHOTOS OF YOUR VEHICLE AND REQUEST AN ONLINE ESTIMATE
Use your phone or tablet device to take photos of the damage to your vehicle. Answer a few questions and send your photos to the auto body shop to get your online estimate.
Take photos and get an online estimate
Schedule an estimate appointment
ABOUT INTEGRATED COLLISION
---
Integrated Collision & Truck Specialists is a locally owned, family-oriented auto body business that proudly serves the Easton, Maryland and surrounding communities. With the expectation to get you back on the road, in a timely manner. Our shop sets itself apart from the rest since because we offer full-service for automotive repair and maintenance including, major and minor collision, emissions, test & diagnostics, brakes, steering and alignment, wheels and tires, interior and exterior repairs, as well as insurance, rental car, and tow assistance…and more. We're here to assist with all services for family cars, fleet management companies, dealerships, tow businesses for big and small including cars, trucks, SUVs, motor coaches, tractor trailers, diesel, industrial, and commercial vehicles.
Our well accommodated facility located at 320 and 327 N. Aurora St. in Talbot County Easton, MD accommodates a clean and comfortable waiting area offering FREE WiFi while we finish your repairs. Our technicians are I-CAR® GOLD CLASS® trained and use the latest top-of-the-line automotive equipment to ensure you receive quality repairs with a lifetime warranty as long as you own the car. Integrated Collision & Truck Specialists is your choice for any and all types of repairs. From your family auto, RV's and large over the road tractor trailers. We offer a user-friendly environment that works with you, and work with all insurance providers to bring your vehicle back to pre-accident condition.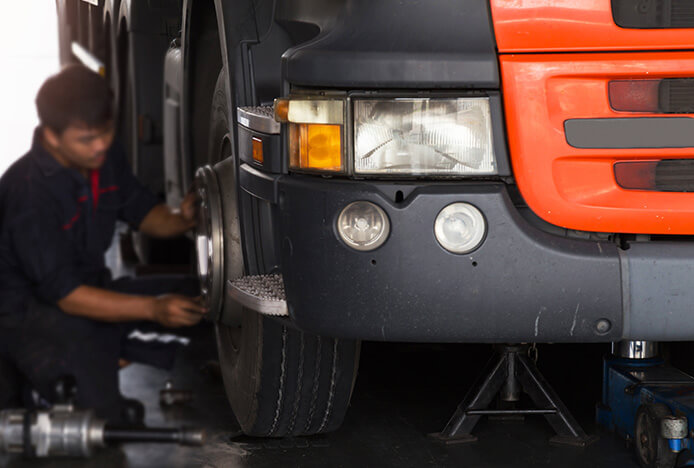 Our Work
WHAT OUR CUSTOMERS ARE "SAYING"
---
"I was very impressed with the professional work and quality work done by integrated Collison. Awesome experience!!!"
- Tom
, 5 Stars
"Integrated Collision will now be our go to shop! Excellent Customer Service! Treated us great! Thank you for your services."
- Jesse
, 5 Stars
"Best experience I've had from an auto shop. Top notch body work. Very friendly, professional, no BS shop. Will definitely be coming back."
- Brian
, 5 Stars

INTEGRATED COLLISION LOCATION
---
320 N. Aurora St. Easton, MD 21601   |   327 N. Aurora St. Easton, MD 21601   |   P. 410.690.8552