PAINT & COLLISION SERVICES
---
AUTOMOTIVE PAINT
Whether your vehicle requires automotive paint service after a minor or major collision repair, or you are looking to kick things up a notch when it comes to the appearance of your automotive paint and refinishing, turn to Integrated Collision and Truck Specialists.
When it comes to our automotive paint services, we let the best and only the best automotive paint and certified technicians do the job for our customers. We recognize how delicate this procedure can be and want to ensure that the latest techniques and finest automotive paint products are used for all of your automotive refinishing needs.
Integrated Collision and Truck Specialists use environmentally friendly automotive paints providing a perfect color match and finish to your vehicle each and every time.
MINOR COLLISION & MAJOR COLLISION
If you have been in a minor or major accident, Integrated Collision and Truck Specialists has a state-of-the-art facility with all the equipment required to get your vehicle up and running again. Our primary concern after an accident is your safety. Many things can occur during an accident, so we want to make sure that everything from your insurance plan to your vehicle's drivability is inspected before we start the auto body repair process. We can help you through the entire process of your repair, including:
Providing our customers with an accurate estimate of work required
Communicating with the insurance company on your behalf regarding all repairs
Arranging a rental car if needed
Ordering all the necessary parts
Overseeing our cusomters vehicle's repairs and communicating during the repair process
Integrated Collision and Truck Specialists offer a full range of auto body repair services to get your vehicle back on the road as quickly and safely as possible. Our certified technicians can handle all of your collision repair needs, no matter how extensive the damage is. From your initial accident to the completed repair, Integrated Collision team will help you through everything. Whether you need insurance claims assistance, a rental car or help with any other part of the process, Integrated Collision & Truck Specialists has you covered!
Let us know how we can help! Contact us, get an estimate or make an appointment.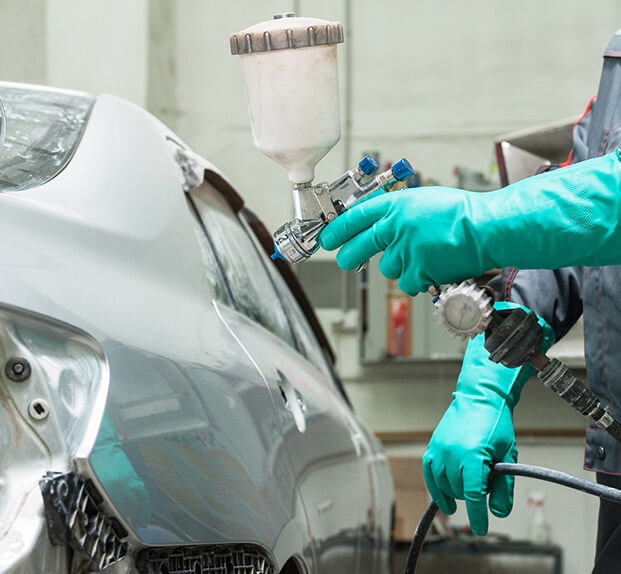 Schedule an Appointment