SHOP OVERVIEW
---
A Glimpse at our Full-Service Automotive Shop in Easton, Maryland
Integrated Collision & Truck Specialists is a locally owned, family-oriented auto body business that proudly serves the Easton, Maryland and surrounding areas. We are a full-service auto body repair shop and collision repair center that uses the latest top-of-the-line tools, equipment, and techniques to ensure your repairs are done right. We provide all types of auto body and collision services for family cars, fleet management companies, dealerships, tow businesses and more. We offer a secure fenced lot, free pick-up and delivery within the Easton city limits, tow assistance with <tow name> and rental car assistance for customers while their vehicle is in the shop.
Our 45,000 (4.4 acre) square-foot repair facility provides customers with the facilities they need to relax while our dedicated team works on their vehicle. We offer a relaxing comfortable waiting area for our customers offering snacks, free WIFI, and clean sanitized restrooms.
We have 2 buildings located on our 4.4 acre property. The first building houses our administrative offices, waiting area, and repair facilities for smaller repairs located at 326 N. Aurora St. and directly next door is our 320 N. Aurora St. building for larger auto repairs including motor coaches, commercial, tractor trailers, diesel, and fleet vehicles. Our team is here to help with a seamless experience getting our customers back in their vehicle as quickly as possible, helping businesses get back in action and on the road.
Let us know how we can help! Contact us, get an estimate or make an appointment.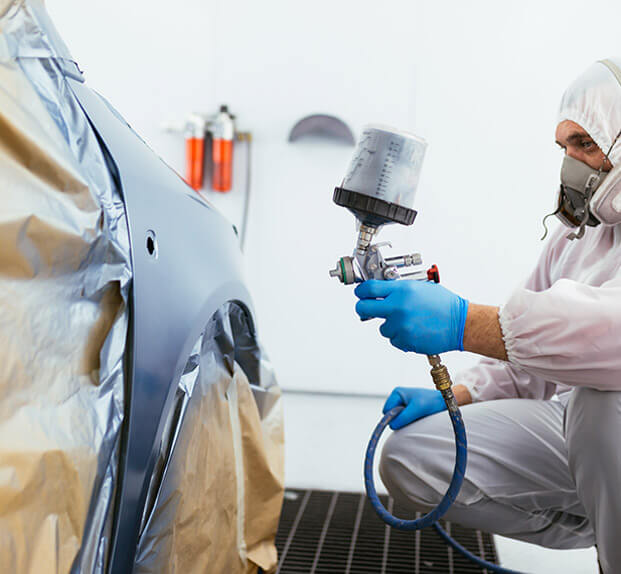 Schedule an Appointment